finding the miraculous ordinary
MARTHA TATARNIC
Author – Speaker — Priest
Won't you help to sing
These songs of freedom?
Cause all I ever had
Redemption Song
—Redemption Song, Bob Marley
My Story
I love talking religion and politics with friends, especially when we can disagree fiercely and still like each other afterward. I also love eating (and sometimes baking) cake, running half marathons, and playing bridge and the French Horn. I am always on the lookout for new challenges and connections in an ancient Word. I have received the greatest blessing of my life in learning to parent my two wise and creative children with my husband Dan. I have served as priest and pastor with congregations of varying shapes and sizes, each teaching me something of why Jesus chose to use food to build community and reveal God's love.
Why Gather? The Hope and Promise of the Church
Coming June 14th, 2022!
Why Gather? The Hope & Promise of the Church will be published June 14th, 2022. Why Gather? is framed by the things we have been learning about ourselves and our church during the pandemic. It is filled with the real stories of real people revealing how God shows up, who the church really is, and why the church matters as a response to our hurting world.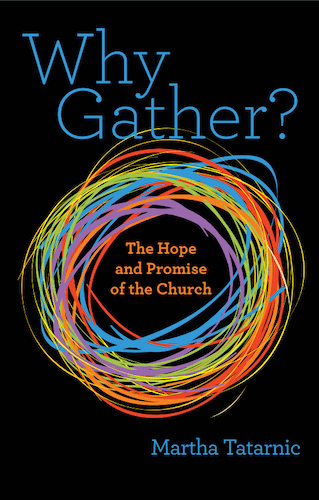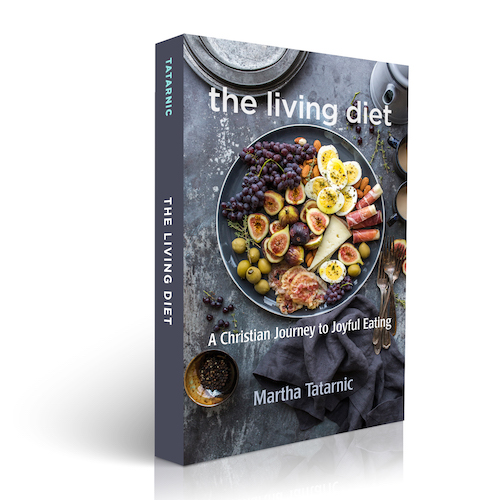 The Living Diet
We have an eating disorder.
Businesses channel billions of dollars into convincing us that the secret to health and weight loss can be unlocked if we purchase the right product or adopt the right discipline.  Yet, collectively we are getting neither thinner nor happier.  The Living Diet addresses the collective eating disorder that has left us desperate and dissatisfied when we eat and hating what we see when we look in the mirror.  The Living Diet reclaims the real joy of eating and the true gift of this bodily existence.
Speaking Engagements
I have built a reputation across Canada for my ability to connect the concerns and experiences of everyday life to the stories and wisdom of our Christian faith. I have used these gifts to help grow small and large congregations by developing meaningful programs and resources for people of all ages.
I currently lead a large urban parish in southern Ontario. My experiences with both the Anglican and Lutheran denominations have positioned me as a leading voice in the ongoing question of how the church finds relevance in an increasingly secular world.
Writing
Lift up your hands in the holy place and bless the Lord. — Psalm 134
I am priest. I spend my days in ministry at St. George's Anglican Church, a 226-year-old church in downtown St. Catharines, Ontario. But 'priest' also describes who I am as a writer.
The work of the priest is the work of "lifting up." The priest lifts up the stories and experiences, questions and doubts and miracles of her people. The priest's job is to help the people, both inside and outside of the church, to see their story as part of the story of God's love at work in our world.